Askari Fuels is a quality driven, reputation conscious and customer oriented business outfit. We strive to maintain highest standards of customer satisfaction in a competitive retail petroleum market. The trust that public and private sector organizations repose in Askari Fuels remains our sole asset, while profit making gets secondary consideration
Askari Fuels has been through a continuous transformation of business development and diversification towards quality assurance since its establishment as Askari CNG in 2002. Countrywide, our good services of CNG, Multi Fuels Stations with allied services have been acknowledged by our higher hierarchy, Brands Foundation of Pakistan and our valued customers. Our existing network of CNG and multi fuels stations is testimonial to esteemed dedication of the management and field staff. Addition of mega multi fuels sites in the major cities of the country is aimed at business development for the noble cause of AWT and provision of fuels with assured quality & quantity standards.
ABOUT US !
(AF) is a Subsidiary of Army Welfare Trust AWT which has emerged as a leading company in the Petroleum Sector with a member of Fuel Pumps spread all around the Country.
We earn revenue for Pakistan Army by following the best business practices as per international standards. The revenue so earned is used for the Welfare Projects of Pakistan Army, such as Education & Housing Project for the Retired Soldiers & families of Shudah.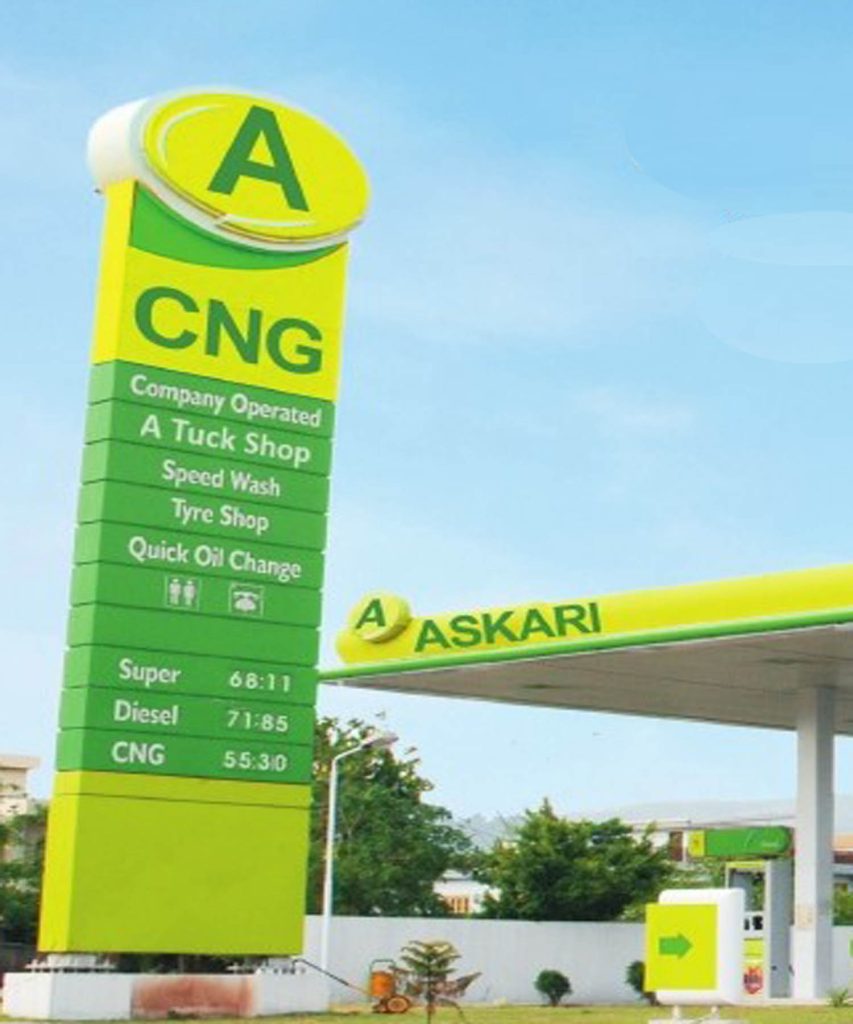 Askari CNG Project was launched in 2002. First CNG station was operational in July 2003. Presently we have large number of CNG stations.
 In Dec 2002, Askari Fuels established CNG stations on four PSO sites (MG Motors Karachi, PSO IV Karachi, Thatta.
As the fastest growing Fuel Marketer and trusted Fuel Supplier of both Commercial & Industrial Fuels we provide high quality petroleum products, lubricants and services. We supply fuels to various magnitudes of businesses including Manufacturing Industry, Armed Forces, Power Producers, Government and Semi-Government Entities, FMCG Companies, Developmental Sector, and agricultural Customers etc
AF offers a wide range of high quality lubricants to cater to the growing demand of the market. We are fully equipped to meet the rising needs of our valued clientele in this highly competitive market, as our lubricants range include both automotive and industrial grades blended with top quality base oils and additives.